Greetings!
A couple of years ago during a Beamdog Neverwinter Nights livestream, I won a NwN teeshirt!  It was awesome, and I wore it proudly!
Fast forward two-odd years later - the shirt was getting a little faded, a little worn (plus, black isn't a great color in Hawai'i).  I retired it, and asked Lucas if he could make a pillow for me.  And the result: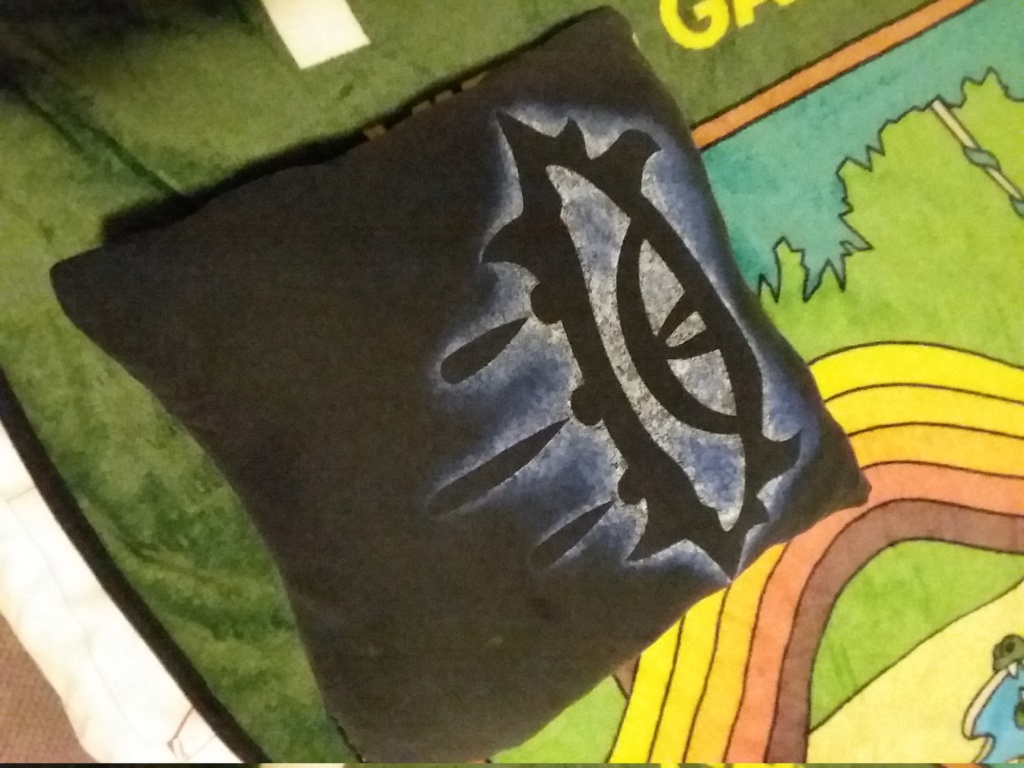 yay!  I'm so happy with my pillow!

Eric of Atrophy

Ludicrous Level





.

:


Number of posts

: 4094


Age

: 48


Location

: Kea'au, HI, USA


Main Character

: The Vault of Atrophy


NWN Username

: atrophied_eric


DM Name

: Dungeon Mistress Anaurra Lide


Time Zone

: GMT - 10:00 EST (We have our own time zone!)


Registration date :

2008-06-06



Skywatcher, Elhanan and odbo255 like this post

daveyeisley

Ludicrous Level





.

:


Number of posts

: 6930


Age

: 44


Location

: Watching Aenea from my Inner Sanctum on the surface of Sharlo, Aenea's Silver Moon


Main Character

: Dave's List of PCs


NWN Username

: Dave Yeisley


DM Name

: Dungeon Master Mythgar


Time Zone

: GMT - 5:00


.

:


Registration date :

2008-06-03



Similar topics
---
Permissions in this forum:
You
cannot
reply to topics in this forum