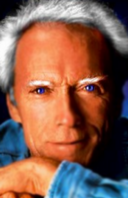 Growing up in a small village between Tesh and Alatha, young Alastair came to know well the life under Orcish rule.  Born to a slave woman, Alastair never knew his father except for tales told to him in hushed tones late in the night.  Alastair's father had been a soldier in the Orc wars that ravaged Tesh, and fought his final battle when Alastair was barely a toddler.
As the years went on, Alastair's mother had earned something of a position of comfort, as much as a slave could hope for at least.  She tended to the orcish soldiers' menial chores, and cooked the meager food allowed for the slaves working in the mines of Tesh.  Alastair had in turn been made to run various errands for the orcs in the slave camp, as he was a scrawny youth, not capable of hard labor in the mines yet.
As he approached his 12th birthday, Alastair knew things would change for him.  The overlord of the slave camp would often make comments about how big Alastair was getting, 'for a human', at least, which meant only one thing... life in the mines, under orcish whip.  Of all the boys in the camp, Alastair was one of the few who did not dismiss the orcs as dumb brutes.  While the other boys would brag in private about how they would trick the orcs and escape to freedom, Alastair was no fool, and knew Orcs with wits as sharp as their swords, and devious enough to appear the idiot if it would present an opportunity to trap a victem into some horrible demise.
On the winter before his 12th birthday, Alastair's mother took ill.  She tried as she could to keep able, but a rotting disease soon left her unable to work. The overlord of the camp, took a small measure of pity on the woman and her child by not beating or whipping them, but forbade anyone from tending to them either, saying that Alastair would be taken to the mines come the spring thaw, and the woman was good as dead anyway.  Only a week passed from the overlord's decree before Alastair's mother passed to the great hall of Zolaras.
Two nights after his mother's death, on the dawn of the spring thaw, young Alastair left the camp, hidden under a supply wagon heading for the fallen city of Tesh.  As the dawn broke, and the overlord's guards wandered about the camp to find Alastair for his new place in mines, Alastair clung to the axle of the wagon, spinning with it as the wagon made it's way through the mountain passes.  Before the sun had even fully risen, young Alastair was chilled to the bone from the slush and mud splattering him, and cut and bruised from the rocks kicked up by the wagon's mules.
By the evening, the wagon was in Tesh, and the orcish teamsters, simply left the wagon by the city gates as they found themselves the closest warm building to drink in.  As the last rays of the setting sun touched Tesh's broken spires, a chilled and dizzy Alastair darted for the nearest copse of woods to wait for total darkness before travelling as far from the Orcs as he could.  He didn't know where that was, but knew there had to be a place without Orcs.
=====================
Ten Years Later.
It had been years since Alastair left Tesh, or K'Rath Scrar, as the Orcs had called it.  He came to live in Tradeholm, a merchant village near the border of the Kingdom of Light.  Although nobody took the boy in as a ward, Alastair found certain residents always left extra large scraps of food about when he was around, or a merchant would 'accidently' overpay Alastair for some errand, even when Alastair knew said merchant to keen to every single coin in their purse.
As the years went on, Alastair had his own little home, not much more than a shack really, but home non-the-less.  He took to barter with the merchants passing through, and learned to be as shrewd a negotiator as any of them, despite not having as grand a selection of wares as many of them boasted.  Trinkets, old weapons and armor in need of some minor repairs, books, all manner of items would pass through Alastair's hands.  He knew keenly enough to find out as much about any item as he could, and found bards passing through Tradeholm often knew much, and he often spent time with them, picking up not just their knowledge of various magical trinkets and artifacts, but songs and stories of the land.  And every one, even the obviously absurd folktales of Macedone of Dawnholm were wonders for the young man who grew up knowing only the bloody recounts of battles as told by less than poetic Orcs, and melancholy tales of dead husband told by a dying slave woman.
It was in the company of a passing troupe of bards and sorcerers, sharing tales of wonder and danger, that Alastair met Victoria. Victoria was a slight young woman, with dark red hair, eyes that seemed to devour those they looked upon, and a smile that could only be described as wolfishly devious.  And Alastair was smitten instantly.  By that time, he was twenty two summers, and possesed enough coin to decide what to do for himself.  He saw his choices as stay in Tradeholm, and keep prospering as a merchant, or leave with the troupe, the "Children of Sharlo" as they called themselves.  Alastair chose to leave with them when they left only a fortnight after coming to Tradeholm.
As they made their way through along the roads through the shieldlands, Victoria and Alastair grew closer.  She dared him into seemingly impossible situations with her, and delighted in their successes.  So rampant was their bond of trust, that she revealed to him her nature as a wolfblood four days after leaving Tradeholm, and how almost all the other members of the troupe were wolfbloods as well.  Alastair for his part was not surprised, nor recoiled from the revelation.  He had found something of a family, and simply accepted them as they accepted him.
After a year on the roads, the troupe passed through Tradeholm again.  Alastair, having learned a great many things in his adventures, was becoming a young adventurer of note, and wealthy.  He bought a larger house in Tradeholm.  Still modest, but respectable.  He also commisioned a ring from an old business associate for his beloved Victoria.  On the third night of the troupe's return to Tradeholm, Alastair asked Victoria for her hand in marriage, and she accepted.  The next month was a near circus as the Children of Sharlo celebrated, recounting tales to the residents of Alastair and Victoria's adventures, even the more embarrasing ones such as Alastair being rescured from an overly amorous female troll by Victoria disguised (poorly) as a knight, and promising the troll a divine cleaving if it did not flee.
As the spring season drew to a close, and the twin moons grew in fullness, the troupe left Tradeholm, while Alastair and Victoria, stayed to enjoy time alone as husband and wife in their new home.  The troupe promised to return within a months time, at which they would all venture out again.  And so the years passed as such, the Children of Sharlo making Tradeholm their home of sorts, venturing across the land to return always to Alastair and Victoria's home after a month or two away.
=============================
Seven years after their marriage, the Children of Sharlo, numbering thirty four in all, ventured along the hidden roads of K'Nort Scrar, searching for the ruined hall of some long dead king.  It was a venture full of danger, with Orc patrolls common, and dragons even walking the wilds of the empire, yet the entire troupe made the journey, even Alastair, his wife and their young daughter, Autumn, one of several children in the troupe.
It was a moonless night when the troupe made camp deep in the woods, and the trip had been without incident, but they were vigilent none the less.  They kept watches, and shielded the light of a small campire under a magical tent one of the sorcerer's had enchanted to be invisible to all those looking at it from the outside. Yet somehow, despite their vigilance, the troupe was attacked in the middle of the morning hours by strange orcs and human bandits.
The battle was brutal, and many of the Children of Sharlo fell before the sun rose, including Victoria and Autumn and the other children. The sun which had set on thirty four of the Children of Sharlo rose to find only five, of which three were mortally wounded and would not live to see the noon.  In the wake of the devastation, deep in Orcish territory, Alastair once more lost the only family he had.  He buried his kin with the help of the only other survivor, a simple-minded wolfblood woodsman the troupe had taken in decades earlier.
As the dark day came to an end, Alastair found himself sitting in the woods, distraught, guzzling down a bottle of spirits to numb his pain.  His last companion of the troupe had wandered off, and Alastair could not find trace of him, though his woodsmanship skills were fair enough.  As the haze of drunkeness clouded Alastair's mind, he thought he saw a horse pass through the woods.  Thinking it was good to have a horse to ride home, Alastair tried to follow it and catch it.  He stumbled through the woods, the horse always a few yards ahead, never staying put long enough for Alastair to catch it.  In one particularly undignifying fall into a mud puddle, Alastair pulled himself up, finding a rather sturdy stick in his hand. He held onto this stick in one hand, leaning on it as he stumbled after the horse, in his other hand, a flagon of whiskey, half gone already.
How long passed in this manner, Alastair could never quite recall, having only vague memories of stumbling through this village or that, sometimes screaming out Victoria's name, trying to find her, save her, other times thinking he saw his daughter dart behind a house in whatever town he was passing through.  Other times, he would pass a tavern, stumble in, and think he saw all his troupe-family in there, and hug everyone in the way only a drunk could hug a stranger as if they were kith and kin.  Through all this, Alastair kept that walking stick in his hand, always chasing after a horse nobody ever saw.  Days a stupor, nights filled with dreams fueled by the losses suffered in the Empire of Blood....
================
Such a day found Alastair in a small village.  His hair long ago turned white by the many years, his boots worn, yet somehow still kept in respectable repair, and a blue vest always seeming to have some curiosity or trinket it one of it's many pockets to wonder over.  Sitting in the tavern of the village, Alastair nursed a whiskey as one of the locals nearby pleaded with a pudgy obnoxious fellow named Kerril.  The poor farmer was having a horrible time, with a missing daughter, and some infestation in his barn.  Alastair found Kerril's officious and obnoxious dismissal of the farmer simply intolerable.
"Alright, you village idiot, go back to your little hole in the wall, I'll see to Mard's girl and barn," Alastair suddenly yelled out, startling Kerril, and all the patron's of the tavern who had to that point took no notice of the old drunk at the end of the bar.  Kerril for his part waved off the entire affair, content to leave it in the hands of somebody else, and waddled off to the town hall.  The farmer Mard himself looked a bit skeptical, yet releived that he was receiving at least some form of help.
"So," Alastair asked the farmer, forgetting the half-full glass of whiskey on the bar as he hefted his walking stick and donned his cape. "Where's the last place you saw your girl?"
Last edited by MannyJabrielle on Sun Feb 02, 2014 10:44 pm; edited 1 time in total

MannyJabrielle

Ludicrous Level





.

:


Number of posts

: 5927


Main Character

: See the "A-Team" thread in the Biographies forum.


DM Name

: Dungeon-Master Gaelen


Time Zone

: GMT -5:00(EST)


Registration date :

2008-07-05



_________________
.
------------------------------------- The Amethyst Dragon -------------------------------------
Creator of Aenea | Custom Content Maker | Dungeon Master | Builder | Scripter | Writer | Player | Sleepless
Danke

MannyJabrielle

Ludicrous Level





.

:


Number of posts

: 5927


Main Character

: See the "A-Team" thread in the Biographies forum.


DM Name

: Dungeon-Master Gaelen


Time Zone

: GMT -5:00(EST)


Registration date :

2008-07-05



I think this is the best one that has been put up so far. You have 4 characters and only one bio written?? I want to read more! Love the detail and effort you put into it!
---
Permissions in this forum:
You
cannot
reply to topics in this forum