I've been thinking of making these for a while now and whipped them up today. Spiked Cacti. They use animals for moisture and nutrients, and rapidly launch deadly spikes a long way through the air to encourage animals to "donate".
They will begin appearing in the Calithian Desert in the near future (next time I upload a new updates hak file).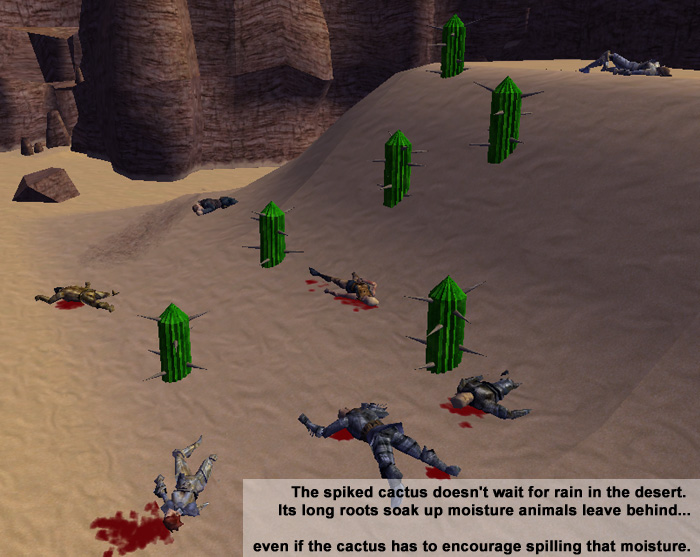 Last edited by The Amethyst Dragon on Wed Feb 02, 2011 11:34 pm; edited 1 time in total
_________________
.
------------------------------------- The Amethyst Dragon -------------------------------------
Creator of Aenea | Custom Content Maker | Dungeon Master | Builder | Scripter | Writer | Player | Sleepless
Heh cool.......reminds me of something i saw in a gamma world module i gm'd. they fired thier spines on thing little hollow threads that sucked blood back down the to the cacti when they would stick...draining the creature dry.

Something id like to see done would be a Vampire tree and vampire rose. The rose would wrap around the legs of the passerby for a similar effect...the tree could send its leaves out that would suck blood then return to the tree to feed it.
Similar topics
---
Permissions in this forum:
You
cannot
reply to topics in this forum